Colorado Academy
Neighborhood:
Sponsored Listing
What's a sponsored listing?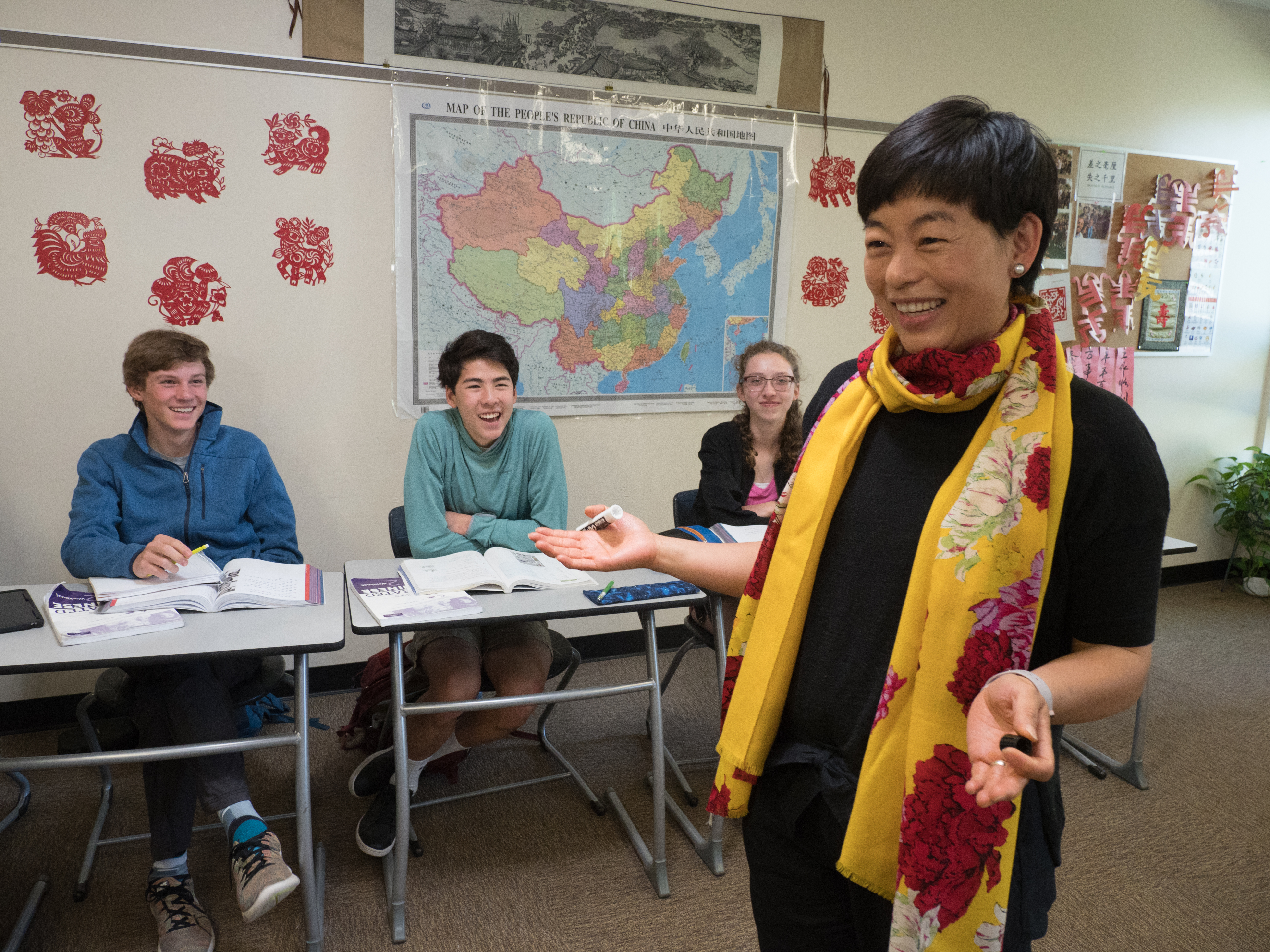 Welcome to Colorado Academy, an independent Pre-K - 12 college preparatory day school with an exceptional campus community. At CA, we turn ideals into action—challenging our students to become lifelong learners, thinkers, and contributors to our local, national, and international communities.
Founded in 1906, CA occupies a beautiful 94-acre campus with wooded walkways, running trails, green quadrangles, multiple playgrounds, athletic fields, and Woody's Pond, which invites young scientists to learn in nature's classroom.
Colorado Academy offers a dynamic liberal arts and sciences program designed to develop the whole person for college and for life. The CA educational experience is distinguished by:
• Innovative curricula that inspire critical thinking and creativity for success in the 21st century
• Talented teachers who instill motivation and self-discipline
• Character education based on the practice of courage and kindness
• Athletics and arts that promote teamwork and initiative
• Experiential learning, outdoor trips, and global travel which develop leadership and resilience
• Friendships that last a lifetime
Students from 73 zip codes across the Denver metropolitan area attend Colorado Academy. Families from all backgrounds, cultures, faiths, and resources feel at home at CA.
Painting, digital photography, filmmaking, sculpting, dance, private music lessons, instrumental ensembles, jazz/rock combos, choir, specialized vocal groups, dramatic productions—these are just some of the ways CA's Visual and Performing Arts program gives students the opportunity to discover and cultivate their creative interests.
CA offers some of the finest coaches and most competitive interscholastic teams in Colorado 3A, 4A, and 5A competition.
Embedded in the school's ethos since it was founded is a commitment to teaching leadership, service, confidence, tenacity and resilience. Today, CA's signature Outdoor Education Program, Travel and Exchange options, sister school programs in Scotland, Argentina, Haiti and Rwanda and annual interim adventures are reminders of the school's legacy.
Additional signature programs include:
• REDI Lab which asks select juniors to independently design innovative research and learning projects
• Peer leadership opportunities through multiple "buddy" programs, and extended service learning involvement
• Dedicated college counseling resources,
• Innovation Laboratory, where students turn designs and inventions into reality through labs and workshops
• Extensive parent education options