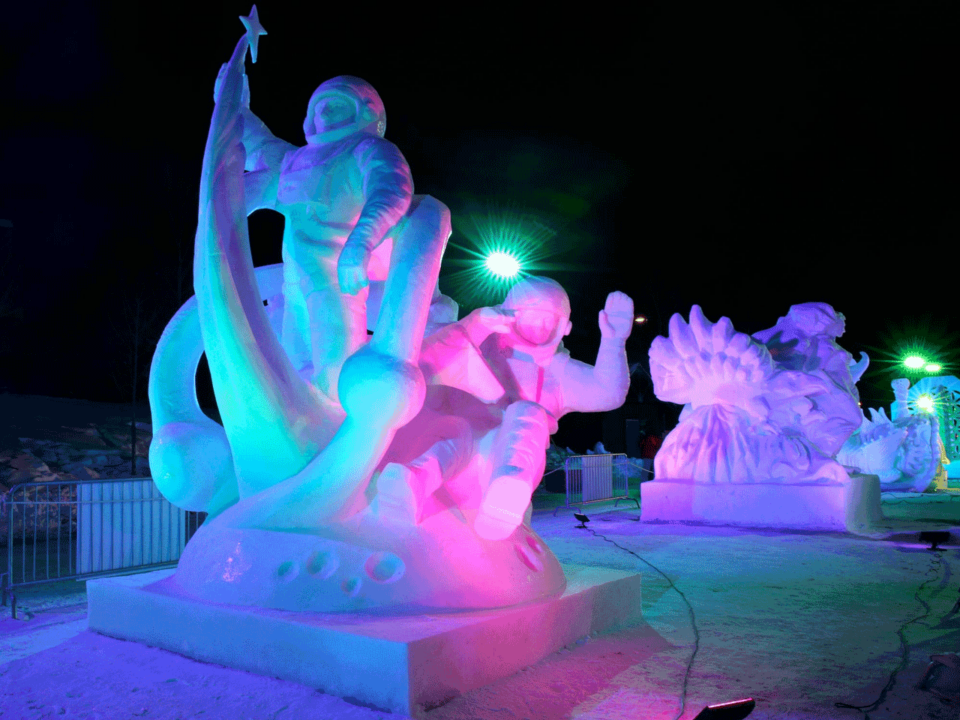 10 Best Family-Friendly Events in January
These kid-friendly events and activities at popular spots in and around Denver will surely entertain your bunch.
Through Jan. 2. Tue through Sat, 2 p.m. and 7:30 p.m.; Sun, 1 p.m. and 6:30 p.m.
Watch the Serengeti African ecosystem come to life on a Denver stage with The Lion King, put on by Tony-award winning artists. Age 6 and up. $50-$195. Buell Theatre at Denver Performing Arts Complex, Denver.
Through Jan. 20. Thu, 4 to 6 p.m.
Youth On Record and community artists partner to help empower the next generation of women and gender-expansive musicians through music technology. Participants will learn production skills on Ableton Live software. Ages 14-20. Register online. Free. Youth on Record, Denver.
Through Feb. 14. Mon through Wed, 3 to 7 p.m.; Thu, 3 to 9 p.m.; Fri, 3 to 10 p.m.; Sat, 11 a.m. to 10 p.m.; Sun, 11 a.m. to 8 p.m.
Glide across over 5,000 square feet of ice, take a horse-drawn carriage ride, and enjoy concessions to keep your family warm and full throughout. $10, free age 3 and under; skate rental included. Steinbaugh Pavilion, Louisville.
Through Feb. 27. Wed through Sun, 9 a.m. to 4 p.m.
A new, multi-faceted winter experience is taking over the Children's Museum's Joy Park. Take a slide down the Snow Hill, go ice skating, cozy up by fire pits with hot cocoa, take a photo in giant snow globe, and try your hand at curling. Included with admission: $15 ages 2-59, $13 ages 1 and 60+, $1 Explorer Pass, free under age 1 and members. Children's Museum of Denver at Marsico Campus, Denver.
Through April 17. Daily; 9 a.m. to 5 p.m., open until 9 p.m. Fri
Explore the science, sound, history, and pop culture behind one of the world's most popular instruments. This exhibition features more than 70 instruments, plus hands-on experiences (get the chance to strum the world's largest playable guitar). All ages. Included with admission: $18.95-$19.95 adult, $15.95-$16.95 seniors, $13.95-$14.95 ages 3-18, free age 2 and under and members. Denver Museum of Nature and Science, Denver.
Jan. 4 to 7, 7:30 p.m.; Jan. 8, 2 p.m., 5 p.m., 8 p.m.; Jan. 9, 2 p.m. and 5 p.m.
This parody show, which combines all seven iconic books, will cast a spell over muggles, witches, and wizards of all ages in the audience. All favorite characters make an appearance, and guests will even witness a live Quidditch match. Find tickets online. $37 and up. The Newman Center for the Performing Arts, Denver.
Jan. 8 to 23. Schedule varies, see online for details
The Super Bowl of livestock shows and rodeo events is back this year, featuring more than 25 breeds of large animals, the annual National Anthem Contest, rodeo events, kids activities, and more. All ages. Find tickets online. $17-$25 age 12 and up, $4-$5 ages 3-11, free age 2 and under; grounds admission varies by day of the week. Special events priced separately. National Western Stock Show Event Center, Denver.
Jan. 9, 1 to 4 p.m.
Check out the aerial studios at Frequent Flyers before Spring classes begin. Attendees will enjoy trials on apparatus starting every half hour (age 5 and up). Sign up during the Open House for discounts on session classes. Reservations are not required. Free. Frequent Flyers Aerial Dance, Boulder.
Jan. 24 to 28, carving week; Jan. 28 to Feb. 2, viewing week
This renowned snow sculpting competition includes 12 teams from around the world who hand-carve 20-ton blocks of snow into large, intricate works of art. Artists are only allowed to use hand tools over the course of 96 hours to bring their ideas to life. Free. Breckenridge Riverwalk Center, Breckenridge.
Jan. 30, 1:30pm and 6:30pm; Jan. 31, 6:30pm (sensory-friendly)
The classic educational series that included hits like "Conjunction Junction" and "Just a Bill" is brought to stage by Childsplay Theater. Audience members will learn about grammar, math, civics, and science as this musical rocks and rolls on. A sensory-friendly performance (no startling noises or visually over-stimulating components) is available. $19. Lone Tree Arts Center, Lone Tree.