14 Items Every New Parent Needs
Add these items to your baby registry.
Your baby is on the way and you're adding things to your registry left and right. Here, we gathered a list of 14 essentials you'll want to grab before baby arrives—from diapering and feeding to items for bath, play, and on the go.
1. Boppy ComfyChic Baby Carrier
With four carrying positions and a sleek design, the Boppy ComfyChic Baby Carrier allows for comfortable, hands-free carrying while out and about or at home. $90
2. Chicco fit4 4-in-1 Convertible Car Seat
The Chicco fit4 4-in-1 Convertible Car Seat adapts to fit your growing child, making it easy for parents to transition kids from an infant car seat to a booster (up to 100 lbs.). $350
3. BooginHead Bandana Teether Bibs
Catch all that drool with the multipurpose BooginHead Bandana Teether Bibs. They're super absorbent to keep baby dry, and—bonus—there's an attached teether for chewing. $11
4. Perry Mackin's Simply the Best Teethers Gift Set
Soothe baby's aching gums with Perry Mackin's Simply the Best Teethers Gift Set in strawberry, watermelon, and grape. The teether trio features soft silicone and an easy-to-hold design for little hands. $30
5. Abby&Finn Diapers
Denver-based subscription service Abby&Finn delivers a bundle of eco-friendly diapers and wipes right to your door. Feel-good perk: For each subscription purchased, they donate 30 diapers to a family in need. $50 for diapers and $60 for diapers and wipes. 
6. Humble Bee Nurse-sling
Humble Bee's Nurse-sling is compact and easy to take on the go, and its ergonomic design lets Mom comfortably feed baby with just one hand. $40
7. Nanit Plus Smart Baby Monitor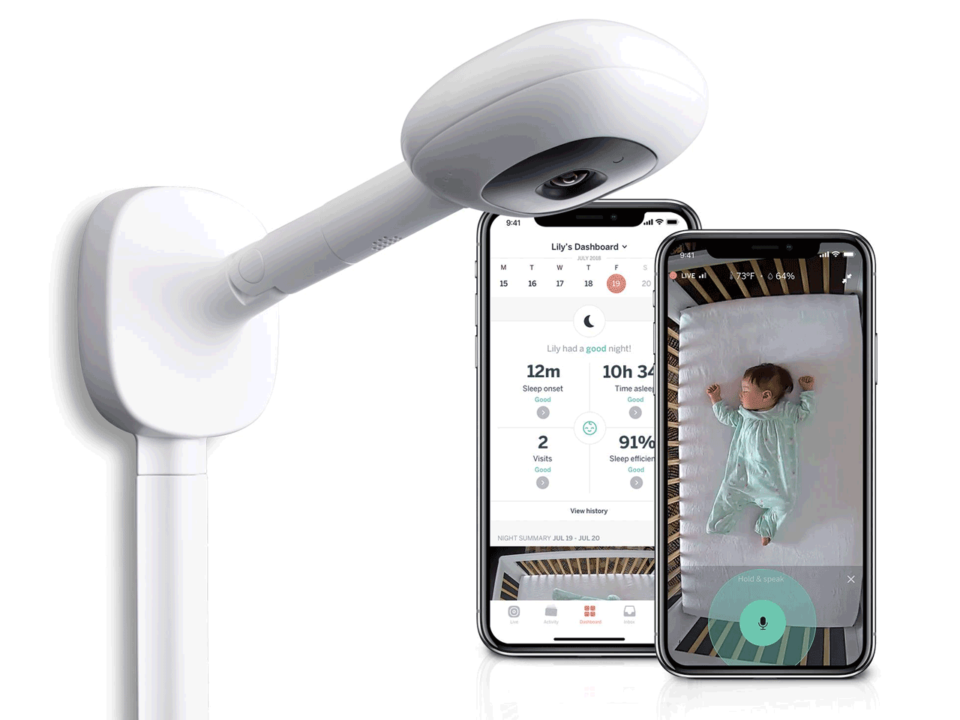 The overhead HD camera on the Nanit Plus smart baby monitor tracks everything from sleep patterns to room conditions and provides personalized insights—on your phone—to help your baby sleep better. $299
8. Lovevery Play Kits
Play and learn together with a Lovevery Play Kits subscription. Delivered every other month, kits feature products tailored to each stage of development in your baby's first year and into toddlerhood. $36 and up per month. 
9. Boppy Original Feeding and Infant Support Pillow
The tried and true Boppy Original Feeding and Infant Support Pillow allows for a comfortable feeding position and doubles as a cushion for tummy time or a support as baby sits up. $40
10. Nanobébé Newborn Gift Set
The Nanobébé Newborn Gift Set comes with all the feeding essentials you need including four bottles with a natural, breast-like design, a warming bowl, drying rack, and microwave steam sterilizer. $95
11. BabyZen YOYO2 Stroller
The convertible BabyZen YOYO2 stroller offers a smooth ride for your baby (infant up to 40 lbs.) thanks to four-wheel suspension, and folds down into a compact size with the ease of one hand. $550, available at Nordstrom. 
12. Humble Bee All Heart Diaper Bag
Easily transport all your baby's necessities with the Humble Bee All Heart Diaper Bag, which can be worn as a backpack, a tote, or attached to a stroller. $60
13. WubbaNub Plush Pacifiers
WubbaNub plush pacifiers are the perfect, cozy companion to soothe a fussy baby. Available in a variety of animals and collections, they're easy to grip and cuddly to boot. $15 and up.
14. Zoey Naturals Baby Products
Zoey Naturals baby products are made with gentle formulas and are free of harsh chemicals, delivering baby-soft skin with everything from head-to-toe washes and body oil to diaper cream and sunscreen. $6-$15