3 Things We're Loving this August
From adaptive uniforms to a book that reminds us to step away from our screens, here are three things on our editor's radar this month.
1. Skate into Back-to-School Shopping
Need to boost family morale after a long day of back-to-school shopping? The Shops at Northfield Stapleton transformed their winter ice rink into a roller skating rink for the summer months. SummerSkate is open Fridays and Saturdays 5 to 10 p.m. and Sundays 3 to 8 p.m. through September. Admission, with skate rental included, is $10 adults, $9 kids ages four to 12, $8 seniors age 65 and up, college students, and military with ID, and free for kids ages three and under. A family four pack offers two adults and two kids admission with rentals for $32. Don't forget your socks. You can rent skates, but you need to wear your own socks or purchase a pair for $4.
---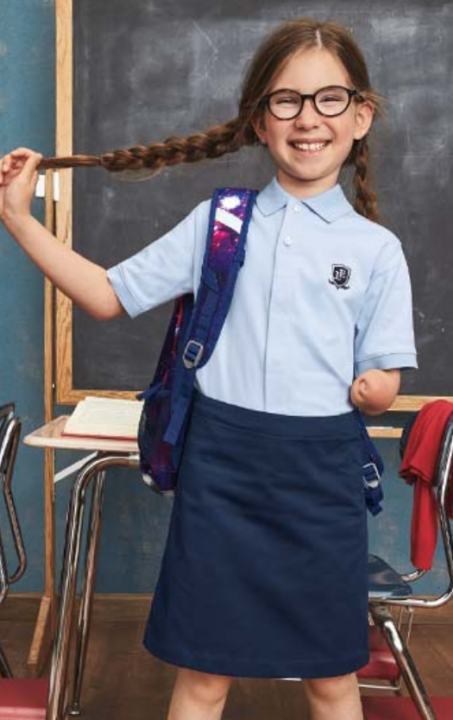 2. Uniform Adaptability
Among the benefits of school uniforms (No more what-to-wear morning battles!) is the ability to reduce hurdles to kids fitting in. In the Denver metro area, many public and private schools, as well as some preschools and early childhood centers, require uniforms, meaning more and more families will be seeking out khaki-pant and collared-shirt options for the fall. For the new school year, Lands' End School Uniforms introduced an Adaptive Clothing for Kids collection to make school uniforms even more inclusive. Designed to look just like the current pants, shorts, skirts, dress shirts, and polo shirts, the line cleverly integrates adaptive features to help students with specific needs or disabilities who may experience challenges getting dressed.
5 Ways Lands' End Uniforms Adapt
No Snaps or Buttons Although on the outside the button-down dress shirt looks the same, magnetic closures are hidden underneath, and are entirely sewn in to prevent ingestion.
Smooth Seams Sensory-friendly, clean-finish seams and waistbands eliminate potential irritants.
No Itchy Tags All tags are satin or are heat transferred onto the cloth for students with sensory sensitivities.
Easier On and Off No over-the-head on-and-off of polo shirts, a full center-front placket hides magnetic closures.
Wider Pant-Leg Openings Magnetic closures at the bottom of each pant leg pull apart to expand the leg opening and increase ease in getting dressed.
---
3. You're Missing It!
Much is said about keeping kids from a life of tech addiction, but sometimes parents forget to step away from the screens themselves. In the book, You're Missing It! from illustrator, artist, and writer Brady Smith and his wife Tiffani Thiessen (of Saved by the Bell and Beverly Hills, 90210 fame), two children explore the amazing happenings around a park—including a runaway rhino—while their parents are caught up on their phones. The children's refrain throughout the story, "You're missing it!" is a great reminder for all of us grown-ups to unplug, and is sure to be a fun read-aloud part for kids.