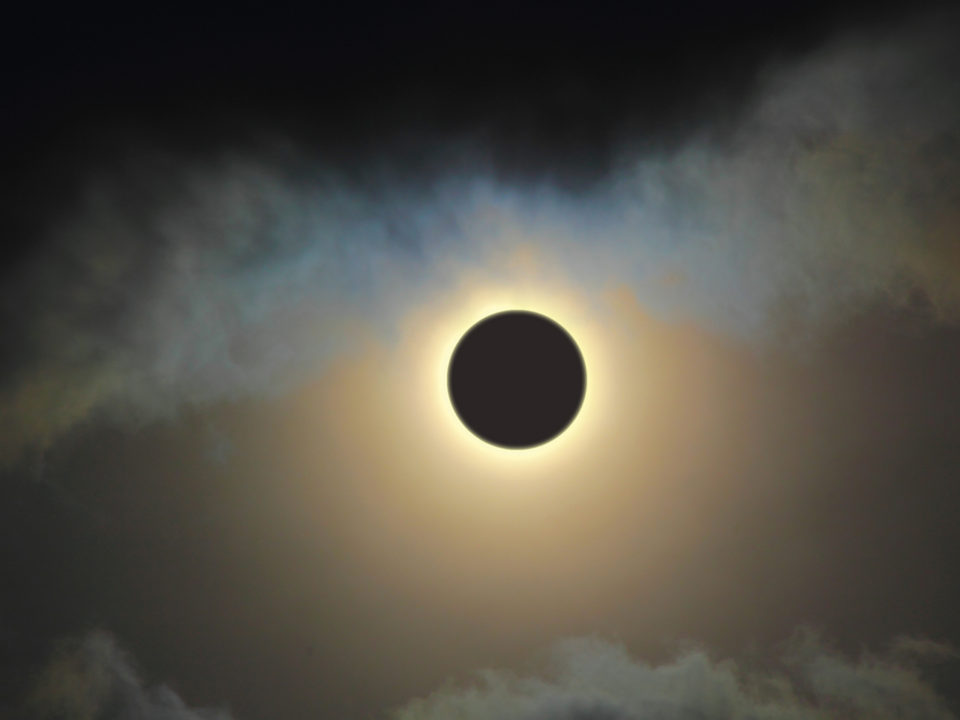 4 Stellar Places to See the Solar Eclipse
On Monday, August 21, a total solar eclipse will be visible in the United States for the first time in 38 years. We think that's reason to celebrate!
Casper, Wyoming
To experience the total solar eclipse, you"ll have to be in the "path of totality" when the moon blocks the sun's surface. The entire town of Casper is in that path, and stargazers within city limits will be able to view rare cosmic sights, including the famed diamond ring —visible as the moon grazes by the sun, creating a bright "bead" of sunlight effect that resembles a diamond ring. Observe totality in a park or open space, and party downtown pre- and post-eclipse during the Wyoming Eclipse Festival, a family-friendly, four-day bash featuring dozens of events, activities, and live performances.
Wyoming Eclipse Festival
Casper, Wyoming
Drive Time: 4 hours, 22 minutes
800-852-1889
The Nebraska Sandhills
There's a 74 percent probability of favorable viewing conditions in this north central Nebraskan region, and the path of totality is wide, spanning Interstate 80 from mile marker 152 to Lincoln. Stop off in the tiny town of Stapleton, where amateur astronomers can experience totality and celebrate with a weekend-long lineup of celestial events keyed to western culture. We"re talking rodeos at the Logan County Fairgrounds, flea markets, kid-friendly activities, and a street dance with tunes from the Denver-based Finaleyes.
Nebraska Eclipse 2017
Stapleton, Nebraska
Drive Time: 4 hours, 36 minutes
308-532-4729
Space Foundation Discovery Center
Coloradans can view a partial eclipse inside state lines at Space Foundation Discovery Center's Solar Eclipse Viewing Party, 9 a.m. to 2 p.m. Families can observe the sun through solar viewing telescopes, tubes, and boxes, and watch a live feed of the eclipse from locations in totality. Planetarium shows will run in the center's inflatable planetarium, and kids can make an eclipse viewer craft. All outdoor activities are free.
Space Foundation Discovery Center
4425 Arrowswest Dr.
Colorado Springs
719-576-8000
Walking Mountains Science Center
Just past Vail, staff from Walking Mountains Science Center will be ready to assist viewers in Avon with a totally safe eclipse watching experience on the patios at the Westin Riverfront Resort & Spa at Beaver Creek Mountain. From 10 a.m. to noon, Walking Mountains hosts a free Solar Eclipse Watch Party with guided viewing and family-oriented, post-eclipse activities, including celestial crafts and themed games. The party is suitable for astronomers of all ages, and glasses will be provided.
Solar Eclipse Watch Party
126 Riverfront Ln.
Avon
970-827-9725
Safety First
We want the solar eclipse to take your breath away—not your eyesight! Looking directly at the sun is unsafe, except during the brief two-minute 'total phase" of a solar eclipse. Regular sunglasses won't cut it, so make sure to purchase special glasses designed to filter out the sun's light and infrared and ultraviolet rays. For eye safety information, and to order eclipse viewing glasses, visit eclipse2017.org.