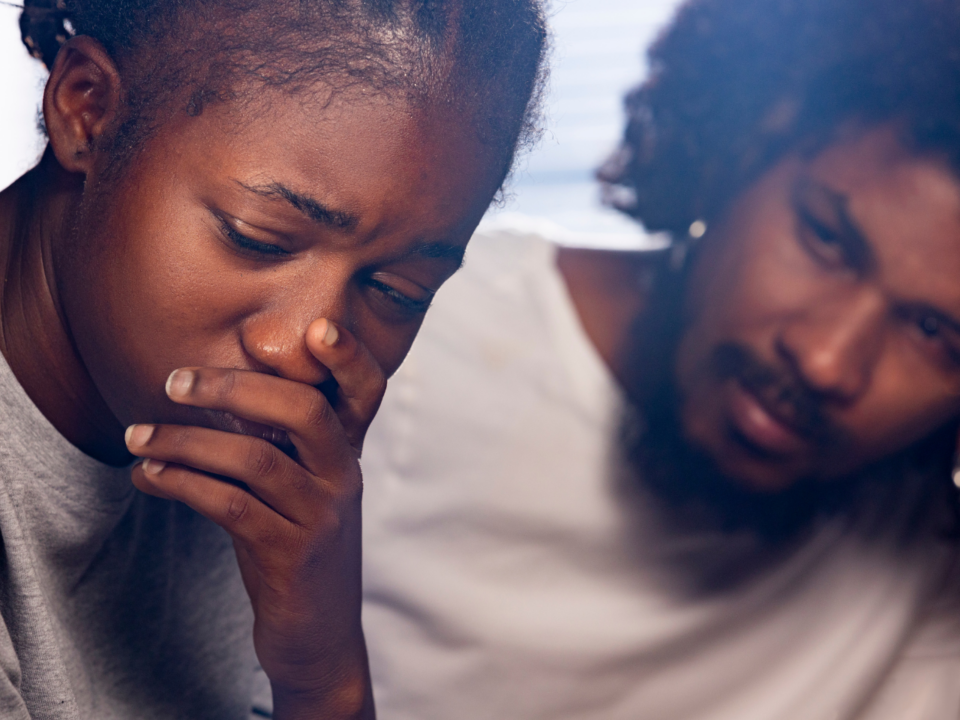 5 Things to Say to Someone Who is Grieving this Holiday Season
Families come together for the holidays, but the joys of the season aren't felt by everyone, especially people who are grieving. It can be difficult to know what to say or how to act when someone you know has lost a loved one.
Paula DuPré Pesmen, the Founder and CEO of There With Care, shares some insight on what to say to someone who is grieving. 
"For someone dealing with the overwhelming pain from loss, the isolation is real and can feel even bigger during the holidays," DuPré Pesmen says. "Know that you can't fix their pain, but you can offer to show up and reduce the isolation and that surrounding grief."
How should you approach someone who is dealing with loss during the holiday season?
Paula DuPré Pesmen: People often don't know what to say or do for a person who is facing the loss of a loved one, so they often do nothing. One of the ways to approach someone during this time is to let them know they are not alone, and if they are comfortable talking – be a good listener.
Meet the person where they are at. If they are wanting to reminisce, give them a space to share. When their loved one is gone, treasured memories and stories are things they can hold on to. If they want to sit quietly, be that quiet support for them.
What are five things you can say to a person who is grieving?
I'm here to listen if you want to talk.

I'm sure you're missing them. What are some of your favorite memories?

Are there holiday traditions you shared that would bring you comfort to do?

Sometimes it's hard to take care of yourself when you're grieving, but know I'm here for you, however it's helpful.

It can feel lonely when you're facing illness during the holidays but know that those feelings are normal, and over time, it does get easier. 
To learn more about grief, more specifically, having the discussion with your child, read Winter Blues: Understanding Seasonal Depression, which covers loss around the holiday season and the impact of the sun setting sooner.  
There With Care is a locally based nonprofit that provides vital support to families when their children are experiencing a medical crisis.
"To ease their burdens, we provide food security, housing stability, transportation to treatments, and family essentials," DuPré Pesmen says. "Being there for these families, we hold them through some of the most challenging times of their lives."