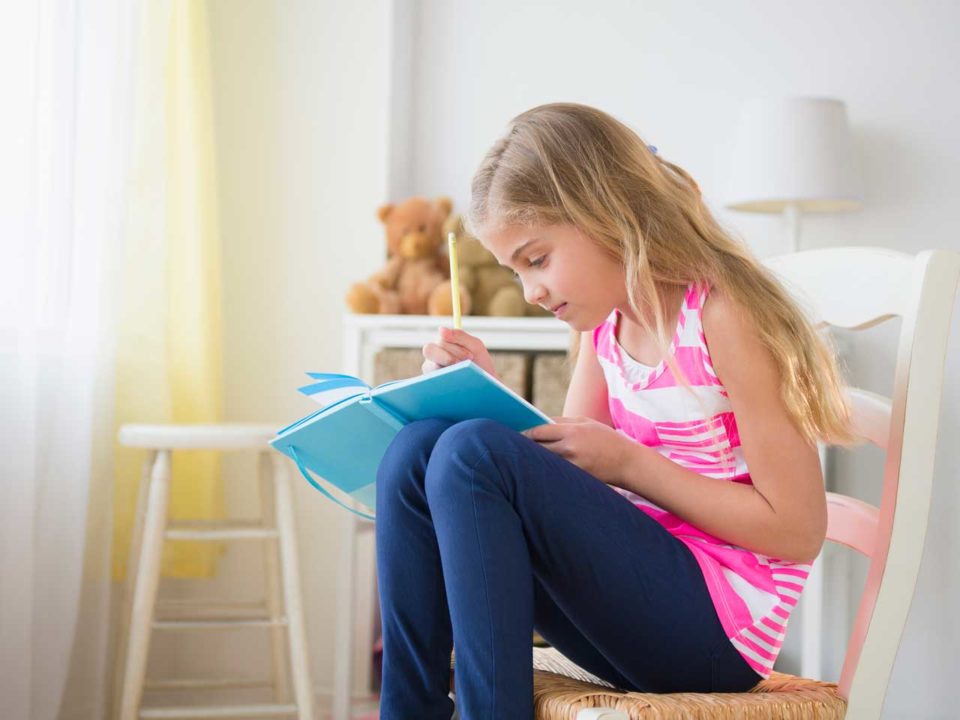 7 Journals to Inspire Kids in the New Year
Fun journals to get kids in the habit of writing, sharing, and reflecting on a little something every day.
New Year's resolutions aren't just for adults. In fact, it's likely that your kids have areas of their lives that they'd like to improve upon as well. A journal is a great way for kids to record their goals and aspirations—and see how they change throughout the year. Here are seven journals to get kids started on their journaling journey.
Big Ideas Inside, $15

Happy Tracker, $13
1. Happy Tracker is a daily gratitude journal that guides kids in reflecting on what makes them happy each day. Bonus: It includes fun stickers. Ages five to 12.
2. A simple note-keeper for kids of all ages, Big Ideas Inside: A Creativity Pad for Dreamers is perfect for kids who prefer to communicate through drawings, doodles, and lists.
---
Write On: My Story Journal, $15

Yay! My Celebration Journal, $15
3. Write On: My Story Journal includes bright art and quirky prompts for young storytellers, complete with a tear-out story card game. Ages six to 11. 
4. Yay! My Celebration Journal encourages kids to celebrate fun, lesser-known holidays throughout the year and includes ideas to get the whole family involved. Ages five to 11.
---
Be Kind, $15

Fitbook Junior, $17

Q&A a Day, $15
5. A cute tracking journal for tweens, Be Kind is a place for them to log their goals, healthy habits, and thoughts and ideas for each day.
6. Q&A a Day for Me: A 3-Year Journal for Teens is a one sentence diary featuring short questions for every day of the year. Also available: Q&A a Day for Kids and Q&A a Day for Moms.
7. Fitbook Junior helps kids establish healthy habits by setting goals and earning rewards. Ages five to 13.