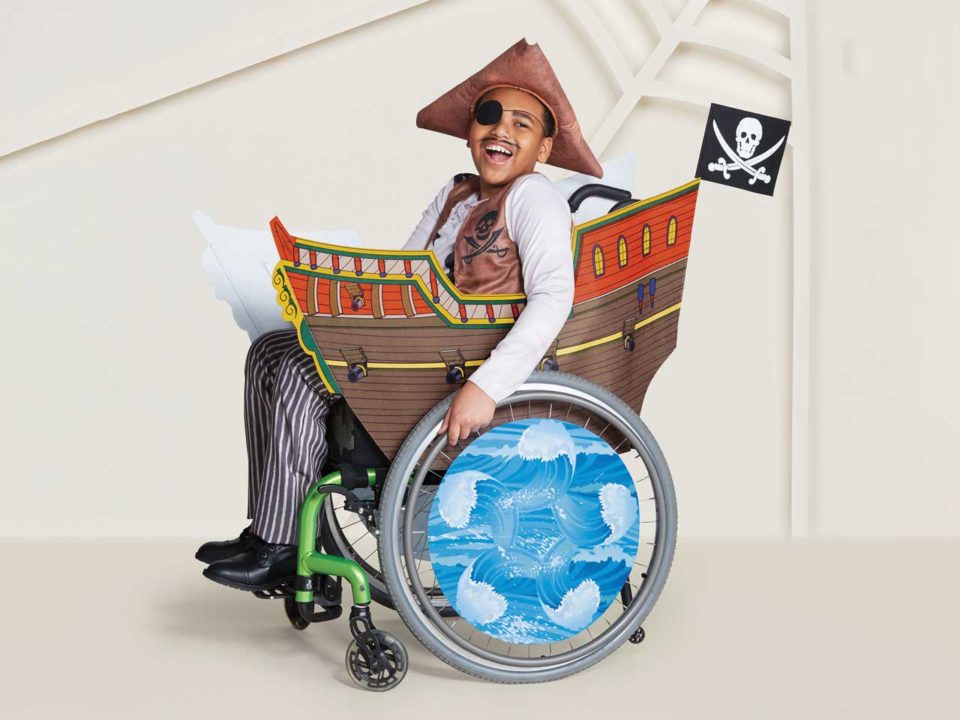 Target Launches Adaptive Halloween Costumes
Target is making Halloween more accessible with four new costumes in their exclusive Halloween shop, the Hyde & EEK! Boutique.
Designers Mari Anderson and Stacey Monsen created the new line of adaptive costumes with ease of dressing, comfort, and reduced bulk in mind. "My nine-year-old daughter has autism and I've always had to plan for Halloween well in advance, including making her costume because she doesn't want things on her head or against her skin," said Monsen. "For those who are on a budget, are time-strapped, or simply would rather not create something from scratch, we wanted to offer amazing costumes with adaptive features."
All four costumes—unicorn, pirate, princess, and shark—feature design details to enhance their accessibility. The princess and pirate costumes have openings in the back for ease of dressing and offer a wheelchair-friendly design. The unicorn and shark costumes are tag-less, feature flat seams, and have a hidden front pocket for abdominal access. A wheelchair cover is also available for the princess and pirate costumes ($45 additional cost), which can be cut to fit a variety of chairs. Costumes range in price from $20-$45 and are available in sizes for toddlers and kids up to size XXL.