Books to Celebrate Martin Luther King Jr. Day
Four great picture books that honor Martin Luther King Jr.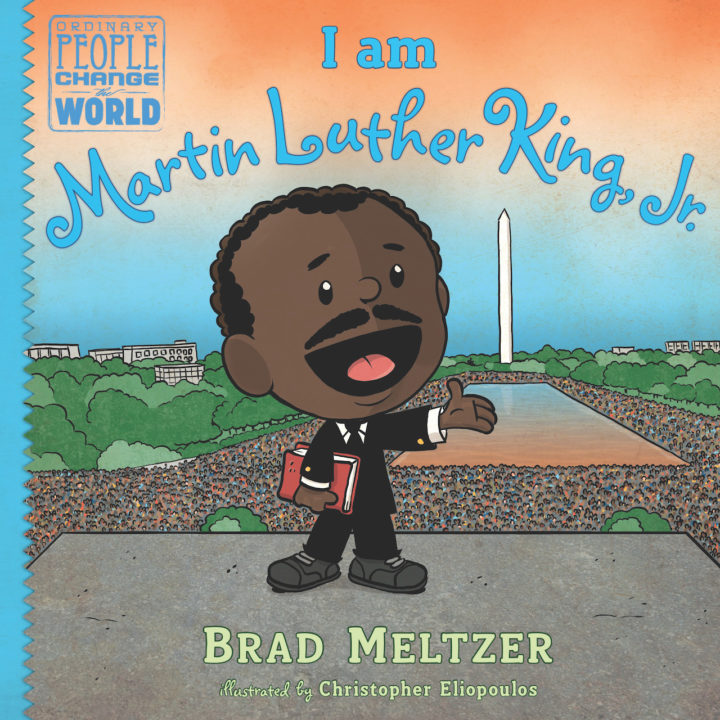 by Brad Meltzer; illustrated by Christopher Eliopoulos
(Dial, 2016)
The eighth biography in the Ordinary People Change the World series, I Am Martin Luther King, Jr. is part picture book and part graphic novel in style, offering a child-friendly version of history. "We need the lessons of Martin Luther King Jr. right now. Today," says Meltzer, author of the series. "His life is proof that if we stand together and remain united, nothing can stop his dream." Ages five to eight.
---
by Andrea Davis Pinkney; illustrated by Brian Pinkney
(Scholastic Press, 2018)
"This book is the story of the last few months of Martin Luther King Jr.'s life, including his assassination in April 1968. It is a wonderful read because it is unusual in its presentation, with colorful, gorgeous illustrations," says Judy Bulow, children's buyer for Tattered Cover Book Store. Written and illustrated by an award-winning husband-wife team, the book's poetry and soft, lyrical illustrations make it a great read-aloud. Ages nine to 12.
---
by Useni Eugene Perkins; illustrated by Bryan Collier
(Little, Brown Books for Young Readers, 2017)
Perkins wrote the poem Hey Black Child in 1975 for his children's musical, featuring a boy with low self-esteem that must come to realize his full potential. The poem, paired with watercolor and collage images by Collier, a Caldecott Honor artist, shows present-day children, their future accomplishments, and past lives that encourage children to dream big. Ages five to six.
---
by Cynthia Levinson; illustrated by Vanessa Brantley-Newton
(Atheneum/Simon & Schuster, 2017)
The Youngest Marcher tells the true story of nine-year-old Audrey Faye Hendricks, whose parents were friends with Martin Luther King Jr. She was the youngest child arrested in Birmingham, Alabama, during the Children's March in 1963, and spent a week in jail for the cause of equal rights. Hendricks, who died in 2009, remained involved in the civil rights movement throughout her life. Ages five to 10.