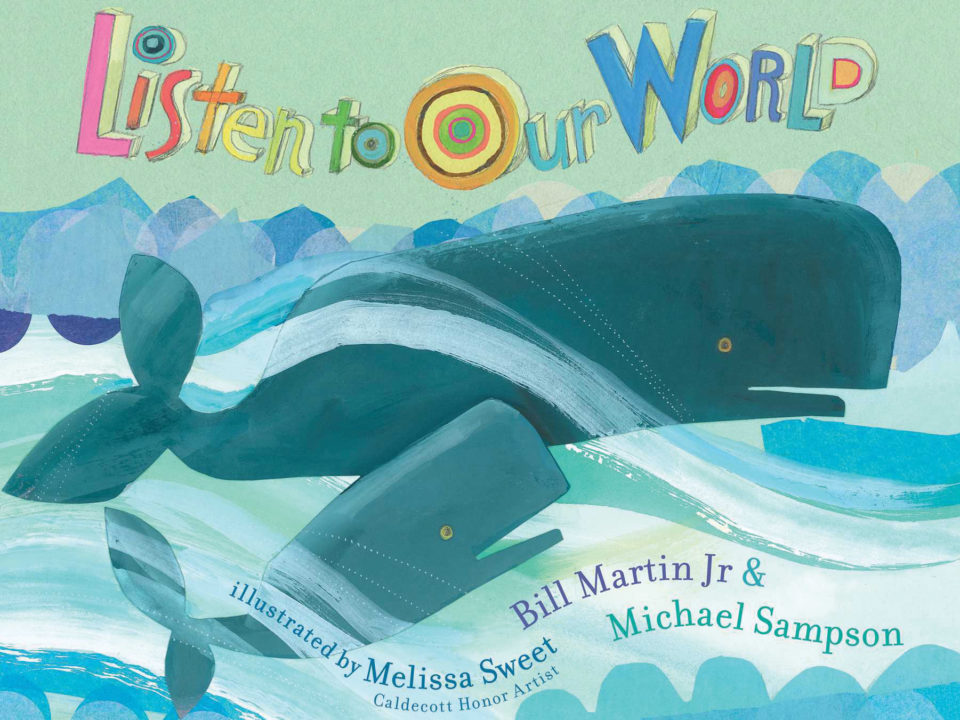 Books That Teach Us to Listen
Five picture books that teach us how to be good listeners.
By Bill Martin Jr. and Michael Sampson; illustrated by Melissa Sweet
Paula Wiseman Books, 2016
Listen To Our World encourages listening to nature, which in turn allows children to learn about nature. "(It's a) great way to teach preschoolers about the natural world," says Michelle Bakken, internet store representative for Tattered Cover book store. "(The authors use) the sounds different animals make as a springboard to lessons about various habitats. And imitating the animal sounds is lots of fun, for both children and adults."
By Cori Doerrfeld
Dial, February 20, 2018
When Taylor's block tower comes crashing down, all the animals are sure they can "help." The bear thinks Taylor should roar about it, but Taylor doesn't want to roar. The ostrich thinks Taylor should hide, but Taylor doesn't want to hide. When the rabbit arrives, it listens, and that's just what Taylor needs. Doerrfeld was inspired to write the story after listening to several friends who suffered terrible losses, and hearing their frustration about how other people treated them as they grieved.
By Katrina Goldsaito; illustrated by Julia Kuo
Little, Brown Books for Young Readers, 2016
Local librarians and children's book buyers alike sing the praises of The Sound of Silence as a great resource to teach about listening. "It's a lovely picture book about a young Japanese boy on his way to school, through the hustle and bustle of Tokyo," says Liesl Freundenstein, children's book buyer at Boulder Book Store. "On his way, he talks to a musician who explains the concept of ma (silence) to him. He spends time learning how to hear silence, and realizes that it is all around, if you listen."
By Julia Cook; illustrated by Carrie Hartman
National Center for Youth Issues, 2006
Cook is the author of dozens of books for kids on social skills, mental health, and communication. My Mouth is a Volcano gives children practical tools, in a humorous, compassionate way, to manage their thoughts when they feel like interrupting someone. When young Louis interrupts, he says, "It was my volcano's fault." But when it's his turn to talk, he learns how it feels to be interrupted, and is motivated to try to manage his "erupting."
By Helen Lester; illustrated by Lynn Munsinger
Houghton Mifflin Harcourt, 1996
Buddy the Rabbit can't seem to listen, and is always confusing instructions he is given: He's sent to the vegetable stand for a basket of squash, and comes home with a basket of wash. "It's a really fun and funny book that I used to use a lot for storytime," says Susan Dunn, children's librarian at the Broomfield Library. "Helen Lester is (also) the author of the Tacky the Penguin books, and she's pretty popular here."
Courtesy of Houghton Mifflin Harcourt

Courtesy of Little, Brown and Company

Courtesy of National Center for Youth Issues

Courtesy of Penguin Young Readers
Librarians and Book Experts Also Recommend:
Bartleby Speaks! by Robin Cruise, illustrated by Kevin Hawkes
Be Quiet! by Ryan T. Higgins
I am Peace: A Book of Mindfulness by Susan Verde, illustrated by Peter H. Reynolds
I Have a Little Problem, Said The Bear by Heinz Janisch, illustrated by Silke Leffler
Listen, Listen by Phillis Gershator, illustrated by Alison Jay
Owl Moon by Jane Yolen, illustrated by John Schoenherr
Percy Listens Up by Stuart J. Murphy
Say Zoop! by Hervé Tullet
Silence by Lemniscates
Some Smug Slug by Pamela Duncan Edwards, illustrated by Henry Cole
Tell Me About Your Day Today by Mem Fox, illustrated by Lauren Stringer
The Listeners by Gloria Whelan, illustrated by Mike Benny
The Other Way to Listen by Byrd Baylor, illustrated by Peter Parnall
The Quiet Book by Deborah Underwood, illustrated by Renata Liwska
The Sound of All Things by Myron Uhlberg, illustrated by Ted Papoulas