Say Hello to Denver's Newest Food Hall, Broadway Market
Head to the Golden Triangle for fried chicken, a DIY beer tap, and more food stalls from Denver's hottest chefs.
Choosing a restaurant for dinner out with the kids can leave you feeling like you're negotiating an international peace agreement. One child wants tacos, the other won't live if it isn't burgers, and you just want someplace to grab a beer and sit for a minute. Food halls eliminate the need for negotiation by offering something for everyone.
Broadway Market, Denver's newest food hall, opened its doors near 9th Avenue and Broadway on February 22, giving families an all-star lineup of restaurants all under one roof. With nine restaurant stalls, an innovative fill-from-the-bottom beer tap with 24 beer choices, ample seating, and fun decor (rad neon signs), this community gathering spot is bringing together food from all over the world, as only Denver can do it.
Broadway Market also offers helpful perks for families, including on-site parking with two lots, a planned patio space for when the weather heats up, and food options for parents and kiddos alike. Take a tour of the flavors you'll find:
Maria Empanada
Maria Empanada has become a Denver staple, serving up the Latin-American-style turnovers of owner Lorena Cantarovici's childhood in Argentina. At Broadway Market, the fifth location for the Colorado-based eatery, choose from a variety of sweet and savory fillings wrapped in the buttery, tender crust Cantarovici perfected working at her mother's side. Do Not Miss: The banana Nutella empanada is a dessert must.
Mondo Mini
Mondo Mini is the third location for Mondo Market, which originally curated and served up charcuterie platters in the Source Market Hall in Denver's RiNo district. The Mini offers homemade pastas, sandwiches, and a kids menu, with grilled cheese and mac and cheese.
Miette et Chocolat
Miette et Chocolat sells treats perfect for chocoholics, with cookies, homemade chocolate confections, and a variety of sweet snacks from master chocolatier Gonzo Jimenez.
Royal Rooster
Royal Rooster's peanut-oil fried chicken is an indulgent treat with options for a spicy twist. Do Not Miss: Chef Justin Brunson's perfectly crispy tater tots.
Misaki on Broadway
Broadway Market's in-house sushi stall, Misaki on Broadway, plans to source and prepare a whole tuna, much like the 280-pound tuna at the grand opening (shown above), about once a month. Also on the Misaki menu are nigiri, Japanese fried chicken, and poke rolls.
Mother Tongue
Chef Daniel Asher, known for his Boulder eatery River & Woods, now has a standout spot at Broadway Market offering Turkish dishes. At Mother Tongue, Asher serves up mouthwatering doner kebabs, falafel, hummus, and more Ottoman-inspired foods. "How could I say no to joining the most amazing thing happening in the culinary world in Denver right now?" Asher says about expanding his culinary reach to Broadway Market. "We get to focus on food and caring for people properly, and most importantly, we get to cook for people we care about."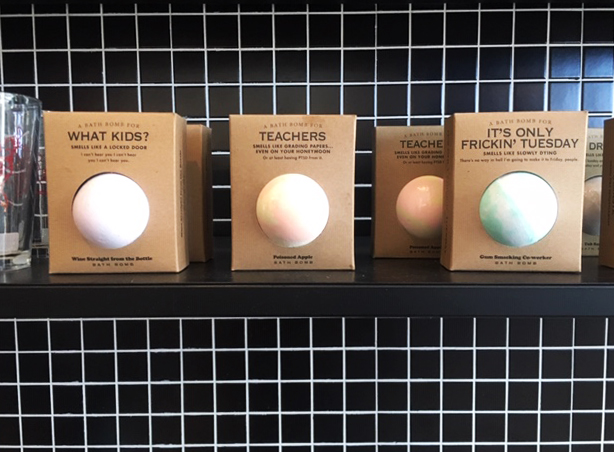 Local Boutiques
Broadway Market houses two locally-owned boutiques that are perfect for grabbing a gift or treat like soap for mom, an Anthony Bourdain candle, and more locally-sourced goods.
Beer Wall
With an innovative fill-from-the-bottom design, the beer offerings at Broadway Market allow visitors to try out a few brews before they commit to a glass. The beer wall uses a Broadway Market card to track pours by the ounce—just pay on your way out.
Broadway Market is located at the border of the Golden Triangle and Capital Hill at 950 Broadway, Denver. Market hours are Sunday-Thursday 7 a.m. to 11 p.m., Friday and Saturday 7 a.m. to 12 a.m.