Gift Guide 2018: Baby and New Moms
•
For Baby
Promote early STEM learning by practicing sorting, sequencing, and building. $9, age 6 months and up. 
A sleep companion for preemies, babies, and toddlers with a soft feel of natural cotton and soothing sounds of real-life breathing and heartbeat. $69, birth to age 5. 
A snuggly pal that pops with personality. $15, all ages. 
Stimulate baby's senses and encourage fine motor skills with this cuddly plush featuring a variety of textures, colors, and patterns. $20, age 3 months and up. 
Encourage matching and sorting with colorful shapes. Each time the top opens, a new shape will face towards baby. $15, age 6 months and up.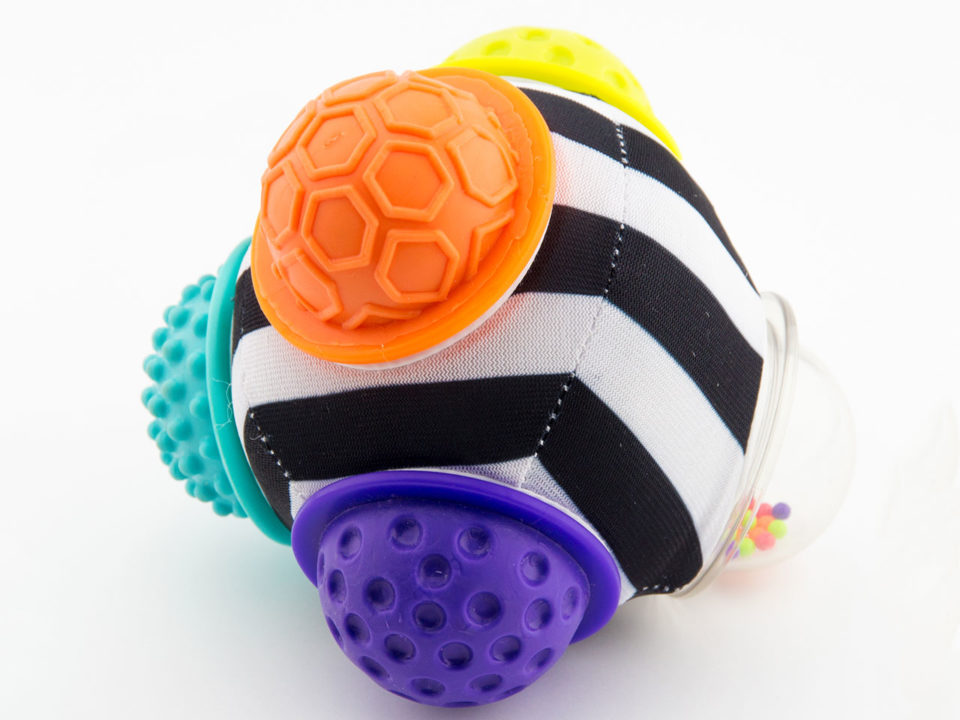 Bright colors, bold patterns, easy-to-grasp bumps and gentle rattle sounds make the ball a valuable tool for baby's developing motor skills. $8, age 6 months and up. 
A rattling polka-dot ball makes for an engaging key chain with contrasting colors and variety of textures. $6, age birth and up. 
Soft and squishy with bright colors and a variety of textures, the rattle bends and flexes. $6, age birth and up. 
With an adorable likeness to Mozart and Beethoven, these cuddly pals carry 40 minutes of carefully selected sonatas, concertos, and symphonies. $55, birth to age 7. 
Press the happy light-up face button to hear playful phrases and three songs that introduce opposites and numbers. Kick, pass, or shake the ball to activate the motion sensor and hear fun sounds and music. $15, ages 6 months to 3 years. 
For New Moms
Non-toxic silicone and stainless steel necklace and beads provide endless teething relief. $60, for parents with kids up to 3 years. 
Designed to prepare steamed baby food puree, the SteamBowl is toxin-free, BPA-free, food-grade silicone that acts as both a steamer and serving bowl. $10, age 3 months and up. 
The leafy shape of the tip combined with the flexibility of the silicone material allows the spoon to flex. $15. 
Seven full-size naturally gentle baby bath and body care products for all skin needs. The luxurious products are formulated with Moringa Oil and mega doses of Vitamins A, C, and E. Dermatologist tested. $122, all ages. 
Large feeding bib with a integrated pouch on the back that allows you to flip the bib inside out and contain the mess before throwing it in your purse or diaper bag. $13 for a two-pack, ages 6 months to 3 years.