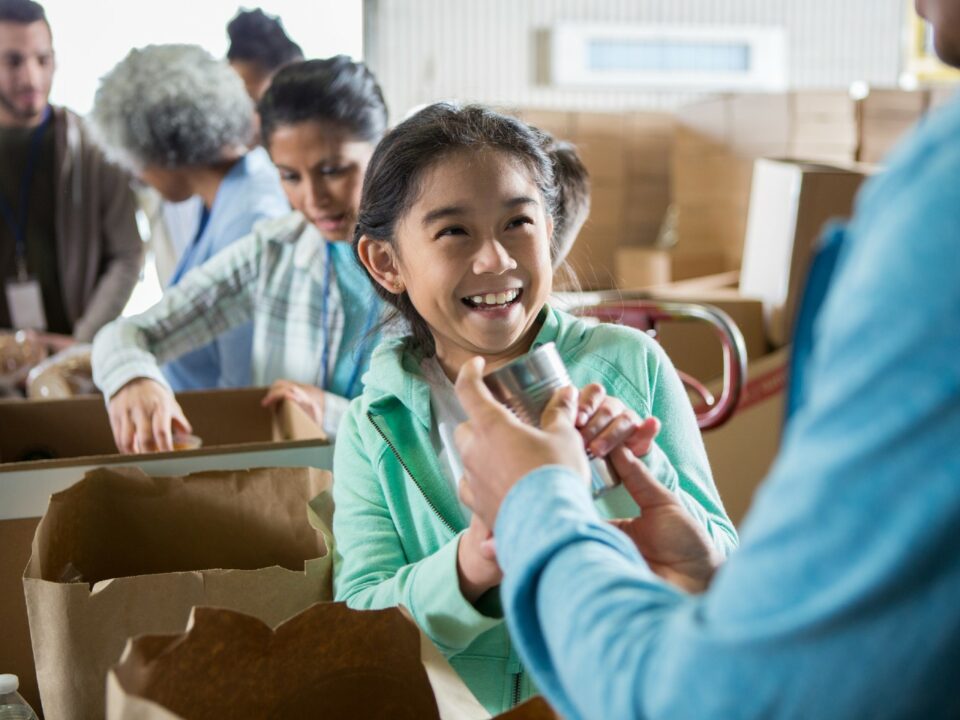 Great Places to Volunteer With Your Kids
Looking for ways your family can give back this holiday season? Here are five organizations with opportunities around Colorado where parents and kids can get busy doing good.
Help put a stop to childhood hunger
Lakewood
Kids age five and up, with a chaperone, are welcome to help mobile pantry Jeffco Eats in its mission to provide nonperishable food to Jefferson County families facing financial challenges and food insecurity. Volunteers pack up food bags every Friday at Lakewood United Methodist Church. jeffcoeats.org
Collect shoes for those in need
Wheat Ridge
Where some see old shoes and clothing as garbage, Soles4Souls turns these unwanted items into opportunities by donating them to individuals living in poverty—keeping them out of the landfill too! Volunteers can collect shoes from their community with a shoe drive, and then spend time sorting through the donations at the Soles4Souls warehouse. soles4souls.org/colorado
Clean for a cause
Loveland
It might not be glamorous, but sweeping out a horse stall as a member of the Hearts & Horses Therapeutic Riding Center barn team helps the Loveland-based nonprofit provide an avenue to physical, cognitive, and emotional well-being through equine partnerships. Children between eight and 14 years old can volunteer with a chaperone for this weekly commitment. Shifts last at least 2.5 hours. heartsandhorses.org
Celebrate Family Volunteer Day
Denver
Gather your loved ones on November 19 and pitch in alongside History Colorado and Kramerica Gives for Family Volunteer Day. In honor of the global day of service, the two 501(C)(3)s will host a do-gooder's bazaar where volunteers of all ages can make blankets for local pet shelters, decorate holiday cards for hospitalized kids, and more. historycolorado.org/events
Looking for even more volunteer opportunities? Check out sparkthechangecolorado.org for myriad ways to make a difference.