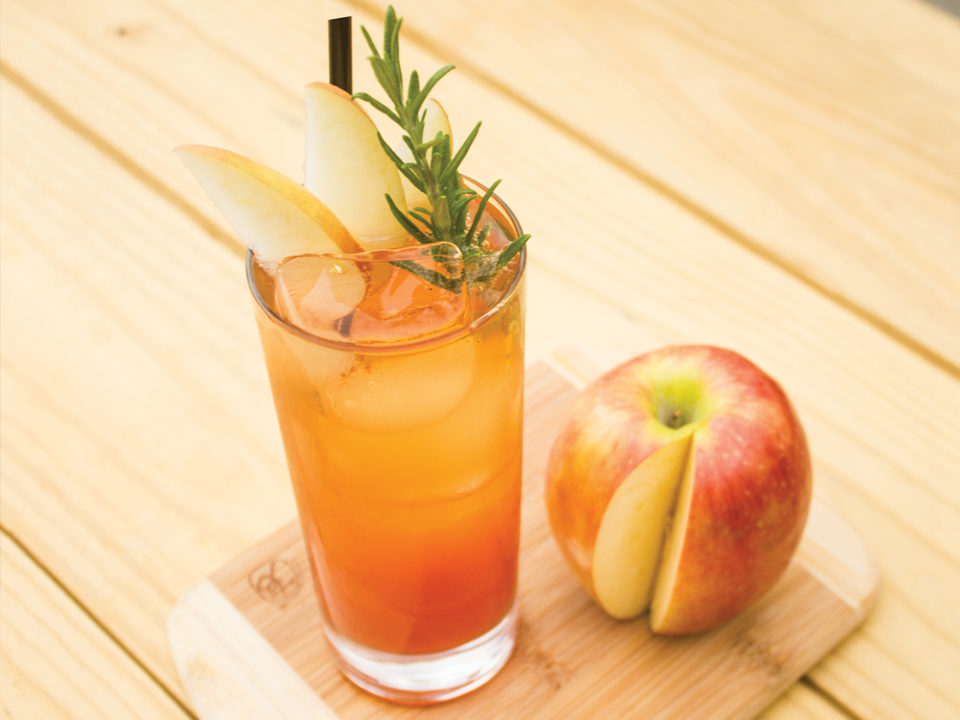 Host A Back-to-School Toast
Whether you are shedding tears of joy after dropping the kids off for a new school year or feeling waves of nostalgia from your child's first full day in the classroom, take a moment to celebrate the milestone.
Invite other parents to stop by your house, especially parents new to the school, for a post drop-off back-to-school brunch. Ask each guest to bring a snack to share. Then toast the new school year with this festive drink from Denver cocktail alchemist Michael Stone.
"Red & Delicious" Cocktail
By Michael Stone, Finn's Manor
"This is a light and easy spritzer that's easy to make and easy on the wallet," says Stone. "It uses Cappelletti Aperitivo, a bittersweet Italian liqueur popular as a before-dinner drink by itself or with a bit of soda water. The apple juice balances out the bitterness, and sparkling wine lightens it all up. This is a great end-of-summer sipper as well as an early fall drink with the apple juice. Cappelletti can be found at places like Argonaut Liquors, The Proper Pour, Marczyk Fine Foods, and other specialty or large liquor stores, ranging from $15-$19 a bottle."
Ingredients
1.5 oz Cappelletti Aperitivo
1.5 oz Fresh Apple Juice (or a comparable natural/organic store-bought juice)
Sparkling White Wine (Recommended: Prosecco or Cava)
Apple Slice and Rosemary Sprig (optional)
Directions
In a tall glass with ice, add the Aperitivo and the apple juice, top with sparkling wine and garnish with an apple slice and rosemary sprig.