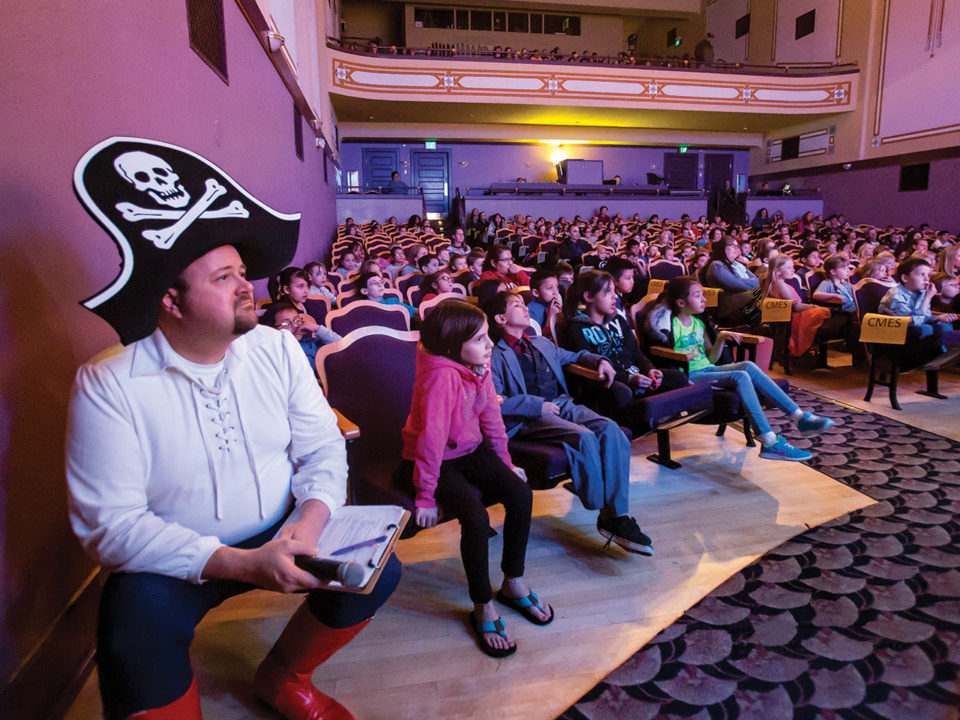 Introduce the Kids to…Opera
Loveland Opera Theatre offers kids a chance to experience opera (in a fun way) this spring.
Yes, opera. Sure, it can be intimidating even for adults, but introducing kids to opera now gives them the opportunity to become lifelong lovers of the art form, says Juliana Hoch of the Loveland Opera Theatre (LOT). "If you introduce kids to fun opera, they will love it," she says.
The LOT is offering kids a chance to experience opera in a fun way during two shows this spring. Running alongside LOT's main stage production of Mozart's Così fan tutte, kids and adults of all ages can attend an approximately hour-and-a-half-long lively performance incorporating scenes from the opera with narration from stage director Tim Kennedy. "In addition to the scenes, we introduce the kids to behind-the-scenes stage elements, including moving sets, lighting, costumes, and even get the kids on stage to take part in the action," says Hoch. The performance is followed by a question-and-answer session with the cast.
Past attendees have picked up on an aspect of the performance that thrilled them, either the lighting, the costumes, a character, or music, says Hoch. "Most of them are really excited and enthusiastic."
Performances are open to all ages, three to 103. "The future of the performing arts lies in the hands of our children," says Hoch. "The sooner they are exposed to opera, the sooner they begin their own personal journey either as a performer, director, lighting designer, costume designer, or producer."
Or even a great patron, who will go on to share their own love of the art form.
LOT for Kids:

Così fan tutte at the Rialto Theater in Loveland February 23 and March 2, at 2:30 p.m. Tickets $12 adults, $10 children.