What To Give Your Mountain Mama This Mother's Day
Give Mom what she really wants this year with gear kits for any way she likes to play.
Fresh flowers and decadent brunches are great ways to tell Mom she's loved. The problem though? She can't explore, shred, or cast with a bouquet of tulips or a Western omelet. These activity-focused kits will guide you toward gifts that will make her smile on her special day.
For the Queen of the Trail
Start a new Mother's Day tradition with a family outing on your favorite trail. But before you start packing the good ol' raisins and peanuts, give Mom her hike-happy present. She's sure to love the versatile Vicolo Zip-Off Pants from style-savvy outdoor brand Indyeva, with their quick-drying, 50+ UPF rating, and four-way stretch. Also include some electrolyte-enhanced Endurance Fuel (starting at $2.50) from Durango's nutrition experts at Tailwind. For the finale, unveil her new Roxy Ann 3N1 30° sleeping bag ($330) from Steamboat Spring-based Big Agnes. A trifecta of comfort, Mama's brand-new bag features a snuggly inner cocoon and light-and-lofty outer layer, which combine to create the perfect three-season sleeper.
For the Biking Babe
Whether Mom digs dawn patrol road rides, afternoon gravel grinds, or post-work hot laps on her favorite stretch of singletrack, Louisville-based Pearl Izumi has her covered. Full of technical wizardry like fast-drying fabrics and four-way stretch, not to mention an eye to sustainability with recycled materials and a new carbon offset program dubbed Pedal to Zero, their apparel still delivers on style. We're fans of the Summit Short ($125) for its ultra-comfy, built-in chamois paired with the Summit Short Sleeve Jersey ($60), which features specialized shoulder seams for an optimized on-bike fit.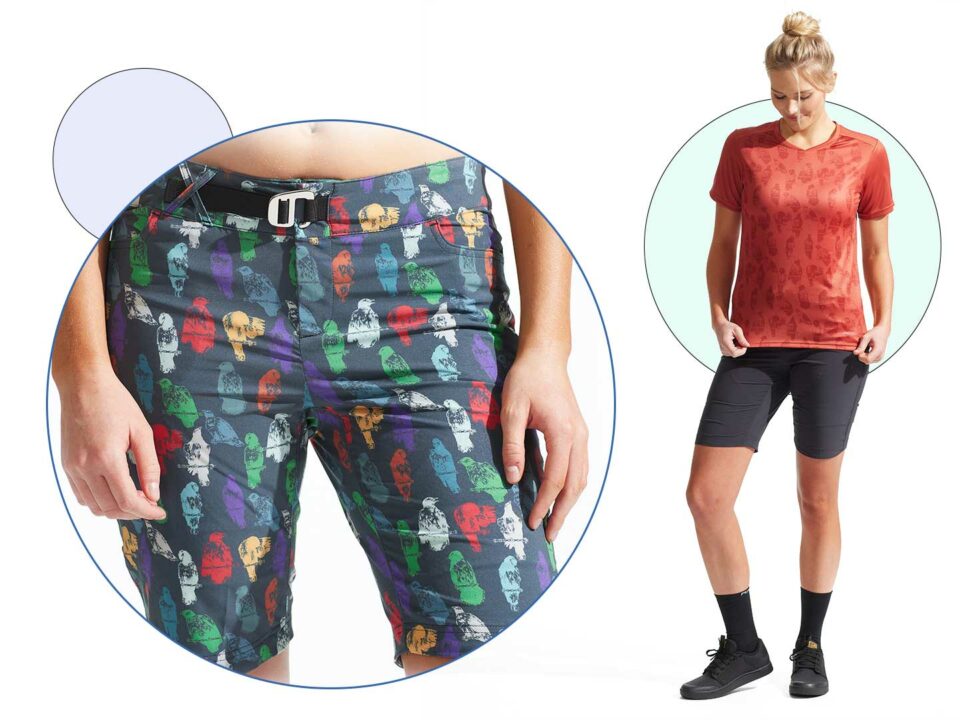 For the SUPer Mom
Hot summer days are just around the corner, and what better way to dodge the heat than paddling across a see-to-the-bottom mountain lake? That's where iRocker's All Around 10' Inflatable Paddleboard ($560) comes in. Promising speed, maneuverability, and stability, the All Around is playful in flatwater conditions but won't flinch if the Colorado winds pick up. It's built for a solo rider plus a child, but if Junior wants to join the fun on their own, look for their just-out Nautical Kids Board, which is specifically designed for smaller SUPers. While we respectfully suggest you let Mom pick out her own swimsuit, the water-worthy necklaces from Bronwen Jewelry are a great way to bring some bling to her aquatic adventures. Our favorite: the subtle sparkle of the Trail Necklace ($64).
For the Fish Whisperer
If Mom's favorite way to while away the hours is wading in a mountain stream with a rod in her hand, then she'll be happy as a clam with her new Encounter Fly Rod ($198) from Orvis. Complete with a reel, weight-forward floating line, backing, and leader, the rod is ready to go as soon as she hits the water. Its four-piece design means it's packable enough for backcountry casting as well. To ensure she's looking as fly as her setup, add in Costa's polarized Ocearch Vela sunglasses (starting at $217), which offer 100% UV protection.
For the Cragswoman
Send Mom your love with additions to her climbing kit. The Circuit Approach Shoes ($100) from Black Diamond are made with a sticky rubber outsole that's at home on the rock, a breathable upper for temperature control in the gym, and enough style that they'll fit right in at the bar. Let her show off those hard-earned biceps with the 170 Cool Vertical Top ($80) from Ortovox, which has its U.S. headquarters in Longmont. This tank is made with a naturally soft, temperature- and moisture-regulating blend of hemp, merino wool, and Tencel that's just as comfy as it is climate-friendly.
For the Multitasking Maven
Errand-running just goes with the parental territory, but with this smile-inducing kit, Mom will look forward to her around-town trips. You can't go wrong with the No Sweat Everyday Pant ($135) from Duer, which elevates the comfort of her favorite sweats to a more stylish silhouette. A boxy-cut top like The Only Crop Tee ($49) adds a touch of urban chic. Then escort her to the front yard where her new chariot awaits in Schwinn's Coston DX 27.5 Step-Thru Electric Bike ($2,100). With integrated lights, fenders, and a rear rack, this jaunty e-bike will have Mom smiling for its entire 45-mile range.
For the Yogi
Help Mom get her zen on with a yoga kit from Prana. We dig the flattering, extra thick waistband and oh-so-soft moss finish on the Electa Legging ($44.50) paired with the understated, breezy beauty of the Rogue Long Sleeve ($59). Don't forget the Verde Yoga Mat ($99), which is made with recycled rubber and organic cotton and features a grippy, anti-slip surface. Top off this chakra-synergizing surprise with a 45-minute vinyasa class (her first class is free!) at Urban Sanctuary, the first woman-run, Black-owned yoga studio in Denver.
For the Post-Adventure Unwind
Après might not be an outdoor sport per se, but with all that Mom has on her plate, she deserves to kick back. The R4 Deep Tissue Body Roller ($60) from Boulder-based Roll Recovery is just the thing to start her relaxation session. Designed with insights from elite athletes and physical therapists, the roller's size, surface texture, material density, and shape all converge to create the ideal recovery tool. Then make sure Mom has a drink in her hand, whether a non-alcoholic brewski from Athletic Brewing (the touch of citrus in their award-winning Run Wild IPA earns our top choice, though the crisp Athletic Lite is a close second (both $14 for a six-pack) or something stronger, like a whiskey cocktail with the bold flavor of Tincup 10 (named for the decade-long stint it spends aging in an oak barrel; $55) at its base.