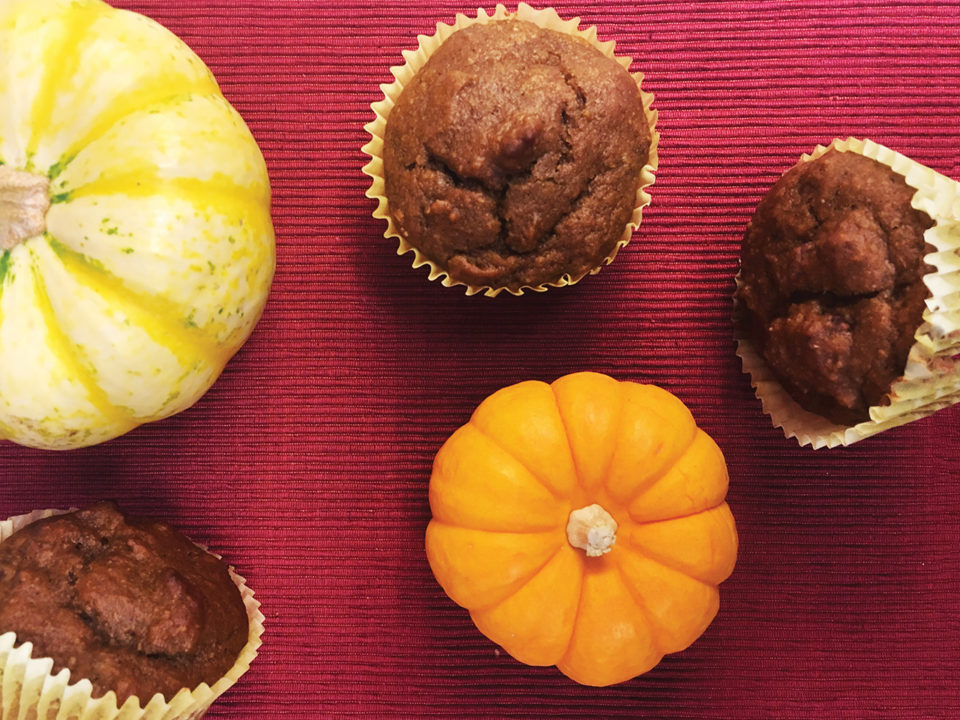 Easy Pecan Pumpkin Muffins
Celebrate the flavors of fall with this tasty morning treat the whole family will enjoy.
Cool fall days seem to whisper that it's time to head back into the kitchen; to simmer a pot of soup, bake squash, and sprinkle everything with cinnamon.
It feels good to nurture your family with a home-cooked meal, and the new, revised edition of Feeding the Whole Family from Cynthia Lair is full of recipes to inspire you. More than a cookbook, the book also teaches the basics of creating a balanced diet, has a chapter on breastfeeding and starting solids, and shares information on raising healthy eaters. Try these Pecan Pumpkin Muffins to get a taste of the nourishing recipes inside.
Pecan Pumpkin Muffins
Preparation Time: 45 minutes; Makes 12 muffins
Baked sugar pie pumpkin or buttercup squash work beautifully in this recipe. These muffins make excellent snacks, breakfast food, or a nice accompaniment to Cannellini Kale Minestrone and other savory soups.
Ingredients:
2 cups whole wheat pastry flour
1 cup unbleached white flour
½ cup unrefined cane sugar or brown sugar
1 tablespoon baking powder
1 teaspoon sea salt
1 teaspoon ground cinnamon
½ teaspoon ground cloves
½ teaspoon ground cardamom
½ cup (1 stick) unsalted butter
¼ cup molasses
¼ cup honey
1 cup mashed, cooked pumpkin or winter squash
½ cup milk or water
2 eggs
2 teaspoons vanilla extract
½ cup pecans, coarsely chopped
Directions:
Preheat the oven to 375° F. Lightly oil the muffin tin or line with paper muffin cups.
In a large bowl, mix together the flours, sugar, baking powder, salt, cinnamon, cloves, and cardamom and set aside.
In a small saucepan over low heat, melt the butter. Add the molasses and honey to the warm butter and stir to combine, then remove the pan from the heat.
In a blender, blend the cooked pumpkin and the butter-sweetener mixture and the milk until smooth. Add the eggs and vanilla and pulse to blend.
Add the wet ingredients to the flour mixture and fold together gently, using a minimum of strokes.
Fold the pecans into the batter. Fill the muffin cups two-thirds full with batter. Bake until a knife inserted into the center of the muffin comes out clean, 25 to 30 minutes.