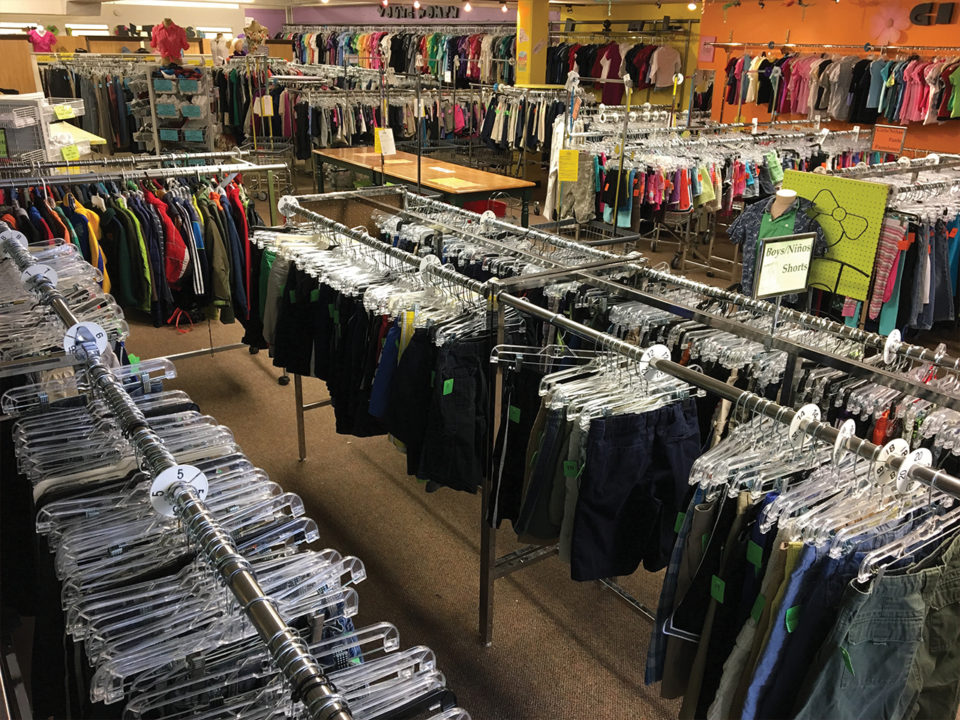 Providing School Clothes For Students
Helping Colorado Families.
A single mother of two girls ages eight and 10 was living in transitional housing for homeless families. When she couldn't afford school clothes for her girls, she went to Clothes To Kids of Denver for help. After visiting, the girls spent the next hour modeling each outfit. Their mother said she had not seen her daughters so happy in a very long time—all because of clothes.
Since 2008, Clothes To Kids has provided free school clothing to preschool through 12th grade students from low-income or in-crisis families in a store-like setting. They believe that if students have the clothes they need to feel comfortable and confident at school, they will be better able to focus on their studies and fit in with their peers.
"Many first-time visitors are surprised by the wide selection we offer and how well-organized our inventory is. Some kids and families assume that we won't have things they like, but nearly everyone leaves our shop with a big bag of clothing and an even bigger smile," says Katie Jones Jadwin, executive director of Clothes To Kids.
In 2016, Clothes To Kids provided nearly 8,000 wardrobes to students, and the need grows each year. "In 2017, we will provide between 9,000 and 10,000 wardrobes," Jones Jadwin predicts. To qualify for clothing, students need to bring a referral letter from an organization or a free and reduced lunch letter, as well as a parent or guardian's photo ID.
A child visiting Clothes To Kids receives five tops, four bottoms (any combination of pants, shorts, skirts, and dresses), one dress (optional), five pairs of new socks, five pairs of new underwear, one pair of shoes, and one coat. Students may visit Clothes To Kids twice per year. Volunteers check each piece to ensure it is clean, free of damage, and ready to be worn to school. "Clothes To Kids strives to make an impact on each individual student it serves," Jones Jadwin says.
HOW FAMILIES CAN HELP
Donate gently used or new clothing items to stock the Clothes To Kids store located at 2890 S. Colorado Blvd., Unit M-3, Denver, or organize a clothing drive in your community. Because elementary school children tend to be hardest on their clothing, they are always in need of donations for first through fifth grade students. Jeans and shorts for young men in smaller sizes are always needed as well. During the month of September, Clothes for Kids can also use:
New underwear and socks (kids" size extra small to adult)
Good-condition shoes suitable for school, especially athletic shoes, slip-ons, or canvas sneakers (Vans, Converse, or Toms types), flats, boots, and black uniform shoes (kids size 10 to youth size 5)
Winter coats (kids" size extra small to adult)
Jeans and pants for girls (size 4T-18), boys (size 4T-20), young women (size 0-26), young men (especially waist size 27-36)
Long and short-sleeve shirts, especially for elementary school age children (size small to extra large)
Clothes To Kids of Denver
720-379-4630