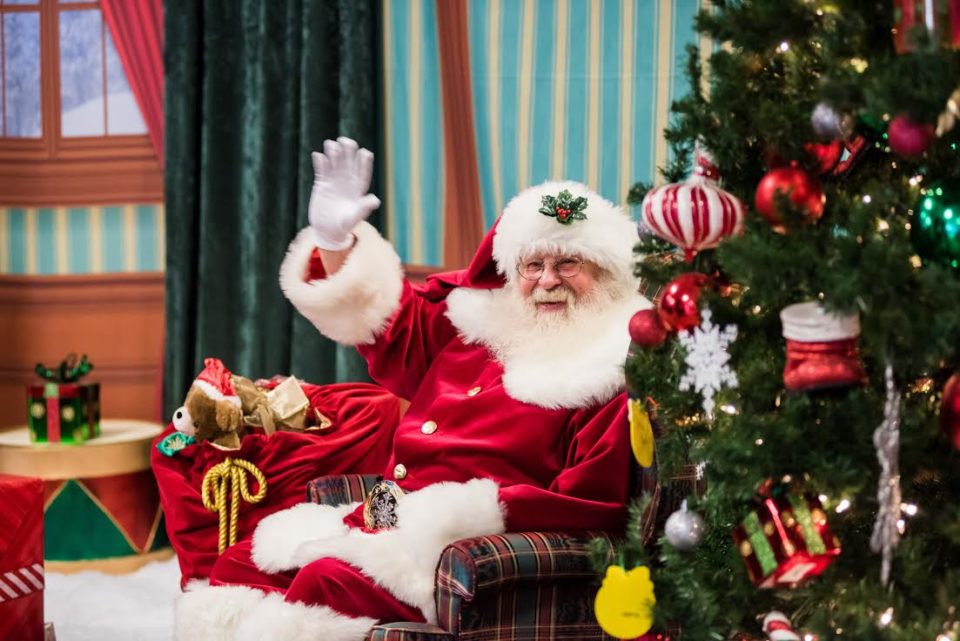 Inclusive Santa Experiences
Quiet and calm environments for a meet-up with Kris Kringle.
These metro Denver spots offer a sensory-friendly environment and/or translated language, so kids can have a jolly experience with Santa.
"Servant Santa," a professional who has received training from the Autism Society of Colorado, will meet with guests at the Autism Community Store on November 28 from 10 a.m. to 1:30 p.m. Your child will enjoy a visit with no rush, no lines, and no judgement. Store employees will take pictures and email them, free of charge. Secure your appointment by calling 303-309-3647 during regular store hours. All guests are asked to wear a mask, regardless of vaccination status. At Santa's discretion, masks may be removed for the photo.
Every child (or child at heart) can visit with Santa at this extravagant, immersive installation. Santas representing various racial and ethnic backgrounds will be seated for the events, and folks may request a visit with a specific one by calling the box office. Materials and signage in English and Spanish will help guide visitors, and Santa will speak in fluent Spanish or American Sign Language on certain dates. See details and find Santa Visit tickets ($10 in addition to Camp Christmas admissions) online.
Kick off the holiday season with a virtual visit from Santa and Mrs. Claus. Hear a seasonal story and ask them questions, learn holiday songs and rhymes, and create a reindeer craft. //Comienza las fiestas de fin de año con una visita virtual de Santa y la Señora Claus. Escucha una historia navideña y hazles preguntas, aprende canciones y rimas, y crea un reno con tus manos.//This free program is offered in English and Spanish on December 4 at 11 a.m. and December 9 at 6 p.m. Register online.
On Sundays leading up to Christmas (November 28, December 5, 12, and 19) from 10 to 11 a.m., Santa will visit the Outlets at Castle Rock to provide kids with special needs a quiet environment to take pictures. Register online.
In partnership with Autism Speaks, Park Meadows will host Santa Cares Day on December 5 and 12 from 9:30 to 10:30 a.m. Children within all spectrums of special needs and their families are welcome to join before the mall opens to experience the time-honored tradition. Registration online is encouraged.
Attend a free sensory-friendly Santa visit on December 11 from 8 to 10:30 a.m. The event will be free from bright lights, loud music, and crowds to ensure a relaxing visit with Santa. Register online.
Children within all spectrums of special needs and their families are welcome to join Santa Cares Day before the mall opens. The free event takes place December 5 and 12 from 9:30 to 10:30 a.m. in a calm and quiet environment, so every kid feels comfortable. Registration online is encouraged.
Attend Aurora's Sensitive Santa event on December 5 from 9:30 a.m. The event is located near the Center Court on the lower level, where Santa will meet and take pictures with kids before regular mall hours, for a relaxed visit. Register online.