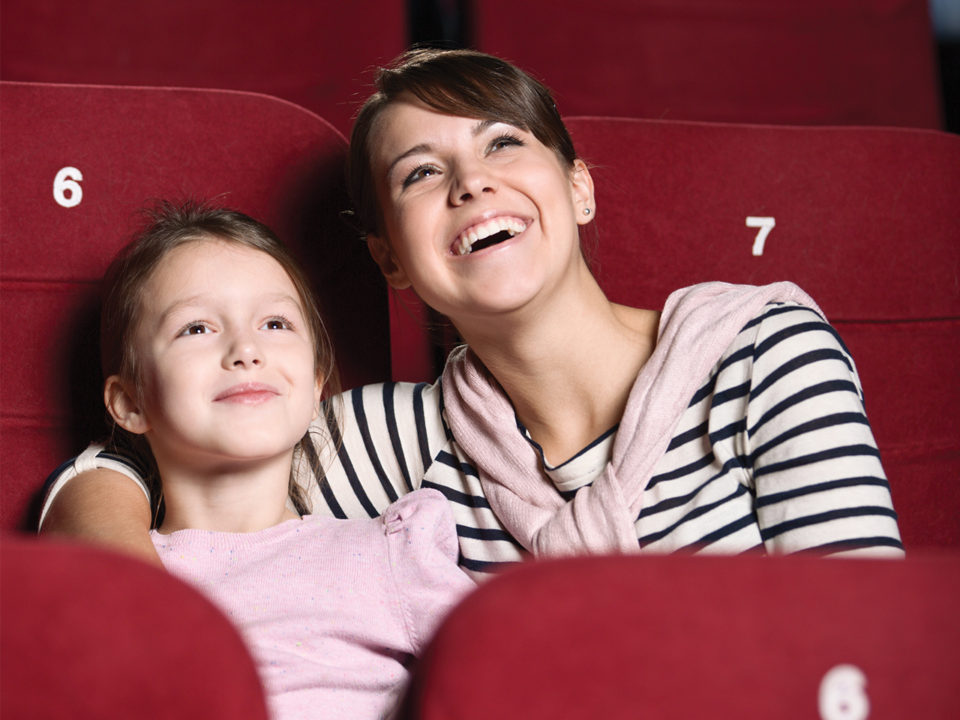 Summer Movies Are Cool
Beat the heat and catch a low-cost family movie.
When it's too hot to even hit the pool, the cool, dark movie theater is the answer. No need to shell out first-run film prices, local theaters have a selection of family favorites playing on the big screen for as little as $1. Here's what's showing:
Summer Movie Express
Participating Regal Cinemas locations show a fun family film each Tuesday and Wednesday morning at 10 a.m. Admission is just $1 and a portion of the proceeds goes to the Will Rogers Institute, which funds medical research for cardiopulmonary diseases. regmovies.com/movies/summer-movie-express
What's Playing: Watch for The Secret Life of Pets, Sing, and The Lego Batman Movie
Where To Go: Regal SouthGlenn Stadium 14, UA Meadows Stadium 12, Regal Riverpoint Stadium 14, and UA Denver West Village Stadium 12
Summer Movie Fun
Harkins Theatres continues their tradition of showing 10 family movies over 10 summer weeks for less than $1 per movie. harkinstheatres.com/smf
What's Playing: It's not too late to catch The Angry Birds Movie, Kung Fu Panda 3 and Rock Dogs
Where To Go: Northfield 18
Kids Camp and PBS Kids Screenings
Alamo Drafthouse invites families to choose from a favorite family film at Kids Camp, running daily Monday through Friday, or a PBS Kids screening on one Saturday each month. For both screenings, you pick your ticket price, $1, $3, or $5 and 100 percent is donated to either Rocky Mountain PBS or a local charity. drafthouse.com/denver/theaters
What's Playing: For Kids Camp catch Trolls, Muppets From Space and The Spongebob Squarepants Movie; PBS Kids features Wild Kratts in July.
Where To Go: Alamo Drafthouse Littleton or Alamo Drafthouse Sloans Lake