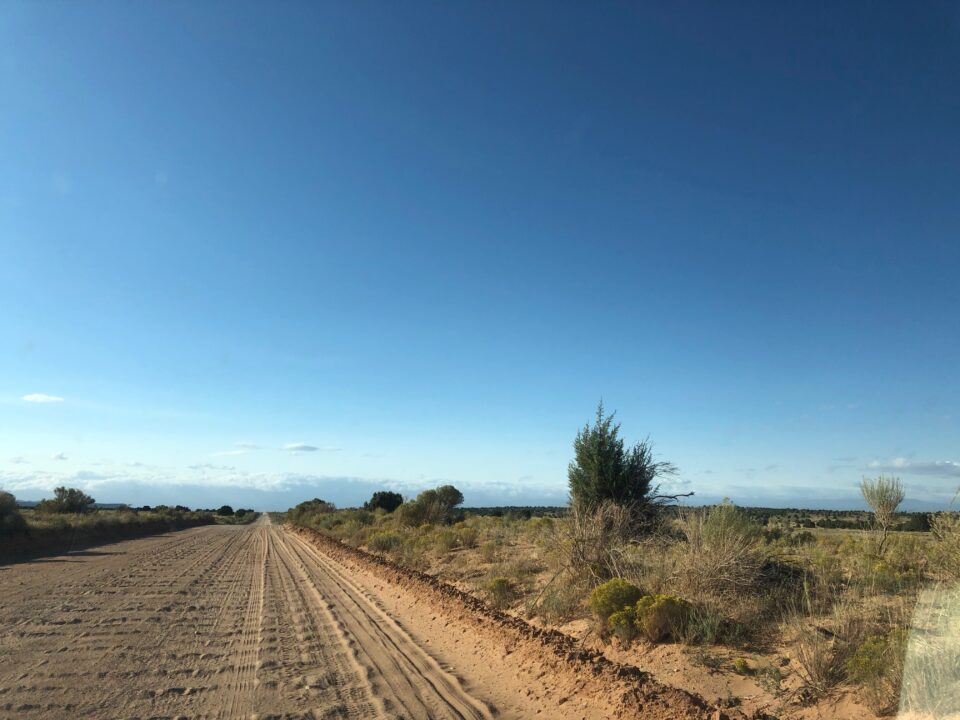 What I Learned Taking Online Learning On the Road for a Week
Making lemonade from the lemon that is remote learning, this Colorado mom planned her own adventure.
As summer 2020 wound down and online school got underway for my high school sophomore, I got a case of wanderlust. Deciding it was time to make lemonade from the lemon that is virtual learning, I planned a road trip, but not for vacation or homeschooling, it was a blend of work and school by day and adventure—in one of our favorite places in Utah—in our off time.
For those who are able to take a trip right now, I recommend it if your child's schooling is still online. I want us to look back on this time as an adventure and not just altered routines and expectations. If you can getaway this fall, I learned a few things that might help you plan a similar trip.
Here are my tips:
Lesson One: Make sure that each place you plan to stay has reliable WiFi before you make your reservations. Our first two nights were spent in a yurt on the outskirts of Escalante, Utah, a town with a population of about 800 people. Before booking, I asked about the WiFi and was assured that it was reliable (and it was). I was prepared to have back up places if the lodging Wifi went out as well.
Lesson Two: Ask about late checkouts before you arrive and once you check in. This was the real trick of it all. Hotel (or yurt, as the case may be) checkout times of 11 a.m. do not line up with the virtual school and work day. My daughter has a typical school day schedule where she must login to each class on time starting at about 8:30 a.m. and ending around 2:00 or 3:30 p.m. We couldn't get a late checkout at the yurt, but we were allowed to remain on the property using the WiFi for the four hours we needed. This meant that my daughter had half of her school day in the car and I sat outside wrapped in a blanket on a sunny, but chilly, day with one of the best office views I could ask for. The next place, Boulder Mountain Lodge, did grant us a late checkout time and it was a lifesaver, leaving us with just one hour of perching on the property to use WiFi. My trip involved multiple destinations, but this whole endeavor might be easier with just one landing pad.
Lesson Three: Pick a place or activity that your child will want to engage with off-screen. My daughter got her learner's permit over the summer, so she wanted to log driving hours. We had long stretches of state roads, small town roads at night, and other driving variety giving her plenty of opportunities to practice. By letting her drive to a trailhead, I minimized the discussion about whether she wanted to go for a hike. I loved seeing her confidence grow behind the wheel as she drove down a dirt road, or even her focus as she paid close attention to the curves on an unfamiliar road.
Lesson Four: Get out and explore. It is way too easy to check a couple of emails when the lines between work or school and home have blurred. Going out of town was an opportunity to draw a more distinct boundary between time off and school or work time. As soon as we were done with our responsibilities for the day, we left our hotel for a hike, shopping, or a scenic drive, until we ran out of daylight.
Lesson Five: Bring extra reusable face masks. We forgot some masks, temporarily lost a mask for a few days, and I would not have known where to buy one if I needed it where we were traveling. Fortunately, I had extras on hand and we were prepared as they were required in all places we visited—from restaurants to national parks.
This wasn't a vacation and it wasn't homeschooling, instead it was a hybrid created to make the most out of our current normal and capture this moment, or this age, in my daughter's life.